connect
5 Tips To Boost Audience Engagement At Virtual Events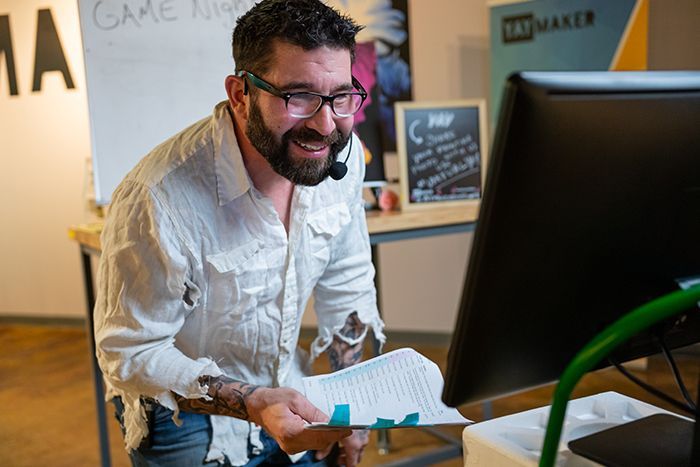 More than ever, event organizers, brands, and everyone in between are relying on virtual experiences to engage with their audience—whether planning a conference, team-building activity, or a VIP event. And while the industry has taken great strides, there's still a struggle to break through all the digital noise.
Creating the same level of organic interaction as an in-person event isn't easy. However, with a well-thought-out strategy, you will keep your virtual attendees engaged and focused (and away from Slack!).
That's where Yaymaker comes in. The Yaymaker solution gives your audience a chance to engage, strengthen relationships, and eliminates video fatigue.
If you're looking to create genuine connections, here are five top tips to boost engagement at your events.
Find the Right Host

The event host sets the tone for the entire experience—you need someone with the right energy who will encourage and create an environment where guests feel comfortable enough to participate.
A good host will have:
A deep understanding of the client's expectations
Know the purpose of the event and the client's goals
Meticulous attention to detail
Good technical knowledge
Yaymaker has over 1000 hosts, but less than 5% are certified to host corporate events.
Technology Tools Built to Engage
Incorporating interactive technology will help maintain your participants' attention and provide a better experience.
You could try:
Live polls
Virtual swag closets
Gamification
Social technology
One tool we love at Yaymaker is Piccles, a collaborative app perfect for icebreakers and creating those all-important connections.
Guests will anonymously draw answers to questions like, "What was your favorite childhood toy?" The responses are visible to the whole group and make hilarious conversation starters.
Send Your Guests a Treat
We all love something tangible that makes us feel special, which is why it's a great idea to send your guests a package.
You could include their event supplies, food, drink, or even swag—it's a nice extra for everyone to connect over and enjoy. Yaymaker's Private Events Team has seen the difference this makes first-hand.

Add a Guest Speaker or Celebrity
Another way to WOW your audience is to add an influential guest speaker or celebrity to your event. We've seen success even with just a personalized pre-recorded message! For example, we've partnered with Montell Jordan to pump up the crowd with his hit song, 'This is How We Do It.'
Planning  Ahead
You want to create the best experience possible without feeling rushed or overwhelmed. That's why we always recommend making a calendar and planning ahead. Forward planning also helps you increase attendance, build a program solution, and achieve your goals.


Ultimately, virtual events help build stronger relationships and bind teams together through a shared experience. As a result, your organization will continue to grow and flourish.
Want to learn more about how Yaymaker can boost your virtual events? Visit yaymaker.com or email groups@yaymaker.com
In partnership with BizBash.