Holiday parties can be a great opportunity for celebration and camaraderie in the workplace. Yet if organizers aren't careful, the holiday celebration can actually disrupt the unity it's meant to create.
The month of December contains holidays that reflect multiple cultural and religious traditions. In an inclusive workplace, it's important not to amplify one holiday while neglecting others. Otherwise, you run the risk of alienating employees who don't share the same cultural backgrounds.
For HR professionals and party planners, December represents a critical challenge. How do you deliver a memorable holiday party while respecting the diversity represented by your teams?
We've got everything you need to know about planning an inclusive company holiday party.
The Importance of Diversity, Equity, and Inclusion in the Workplace
According to the Pew Research Center, three-quarters of Americans believe it's either very important (49%) or somewhat important (26%) to have a diverse workplace.
In some fields, the workplace is more diverse than in America's neighborhoods. This means that employees may encounter other cultures and beliefs more directly at work than they do in other settings.
Diversity, equity, and inclusion (DEI) training aims to promote a more inclusive workplace all year round. Employees are encouraged to approach other cultures and ethnic groups with sensitivity and respect, fostering a healthy environment where everyone can feel comfortable.
The Importance of an Inclusive Company Holiday Party
Your company's inclusivity goals don't disappear during the month of December. If anything, the holiday season puts your company culture to the test. This festive time of year contains multiple holidays, each involving symbols of the culture it represents.
An inclusive work holiday party must seek to avoid elevating one religious or cultural tradition above all others. For instance, a Christmas tree may seem perfectly benign but can have an "othering" effect on employees who don't share this cultural background.
However your team celebrates, the goal is to ensure that all employees feel included. This will go a long way for your employee engagement.
How to Plan an Inclusive Office Holiday Party
Inclusive holiday celebrations are easier to plan than you think. Here are some starting points to consider if you're wondering how to help your employees celebrate the holidays while retaining your commitment to inclusion and diversity.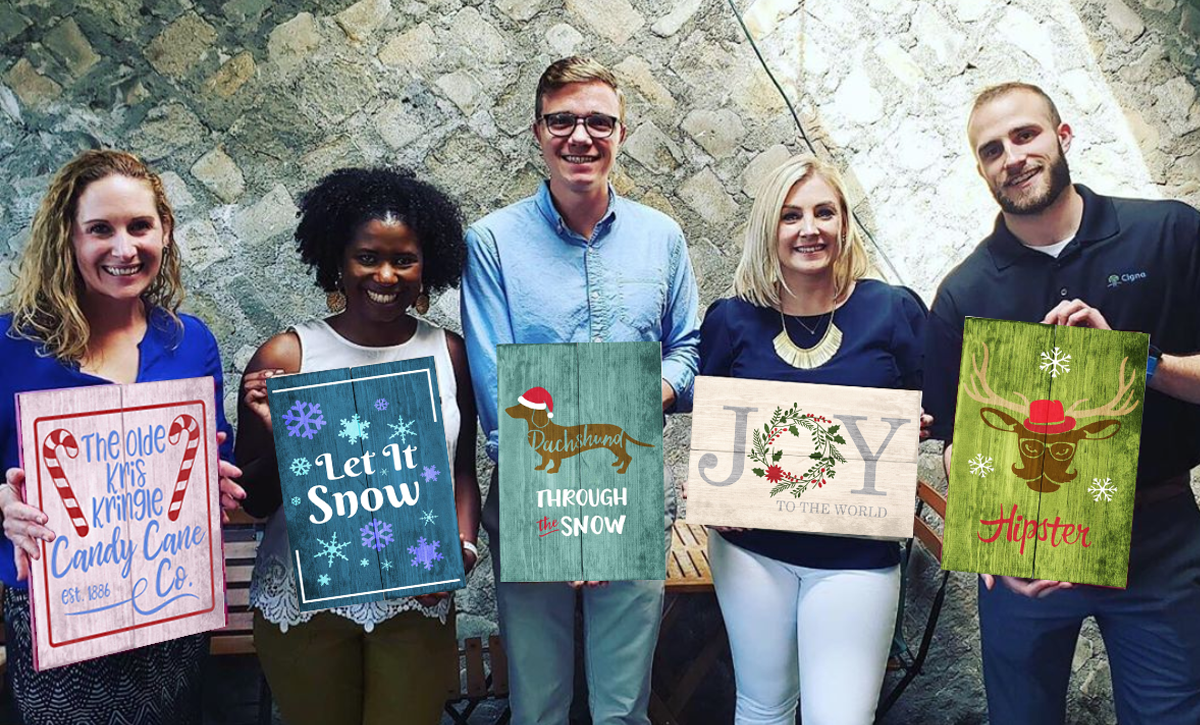 Check Your Calendar
While most businesses take time off to allow their employees to celebrate Christmas, there are many other holidays in the month of December. Make sure you check your calendar thoroughly to avoid scheduling events on the same day as major religious celebrations.
Some companies might consider avoiding the month of December altogether and, instead, host a New Year's party early in January.
Consider Your "Why"
Holidays, by their nature, are cultural celebrations, and cultural celebrations reflect the values of individual cultures. It would be wrong to encourage employees to abandon or alter their values for the sake of another culture's traditions. So why not celebrate something else entirely?
Organize company holiday events around an end-of-the-year celebration. A year-end party can celebrate your team's contribution over the past year and help everyone look forward to the new year together.
Choose Your Title Carefully
An inclusive holiday party is just that: a holiday party. This means you want to avoid using specific terms such as "Christmas Party" and the like.
Here's a tip: if you have trouble with the holiday/Christmas party distinction, give it a different title entirely. Call it the "End-of-Year Party" or something similar, placing the focus back on your valued employees.
Offer Floating Holidays
Instead of always taking off Christmas or a specific holiday, offer floating holidays to your employees. A floating holiday allows workers to take time off on their own terms to celebrate religious holidays (and other holidays) close to them. Make sure to offer the appropriate number of days to cover holiday celebrations and provide equal time for all team members.
Consider the Location
If you host your holiday party at the office, it's likely already accessible. But if you go off-site, make sure you choose a location that accommodates employees of all ability levels.
Make Attendance Voluntary
Some employees may simply have personal reasons why they'd prefer not to attend a holiday party. Give your employees the option of refraining from attending these celebrations. Model respect in the workplace by not asking probing questions when an employee declines to attend.
Offer a Virtual Option
What about those who work remotely? Obviously, you can encourage them to attend in person, but that may not always be feasible. You might offer a virtual holiday party for your remote employees. Or you could hold virtual events within your workplace party (a hybrid event) to help your remote team feel included.
Holiday Decorations that Celebrate Diversity
The holiday season is almost synonymous with decoration, but decorations often reflect specific cultural traditions. How do you promote more inclusive workplaces without killing the holiday spirit? Here are some tips for holiday décor both in and out of the holiday party.
Encourage Employees to Decorate Their Own Workspaces
Committing to diversity and inclusion doesn't mean that cultural symbols are stripped from the workplace. On the contrary, diversity celebrates the varied traditions represented by your staff members.
Encourage employees to decorate their desks or workspaces according to their holiday traditions. A small Christmas tree or menorah can be a great way to maintain personal religious traditions. Plus, it can be an opportunity for other team members to learn more about their co-workers and traditions.
Use Neutral Décor in Common Spaces
Common spaces should ideally contain value-neutral decorations. For instance, consider decorations that emphasize the theme of the season rather than a particular holiday. Snowflakes, snowmen, sleds, and other items all reflect the season without highlighting a specific culture.
Food and Drink
If you serve food, you must ensure your menu respects your attendees' cultures. Most cultures include traditional food and drink in their holiday celebrations, so have fun learning from each other and trying new things.
Here are some tips on having a more inclusive menu.
Plan a Menu with Your Team
Some employees may have dietary restrictions you'll need to navigate as you plan your holiday party, e.g., certain meats may be off-limits for religious groups, or you could have someone with an allergy. You'll also need to ensure your menu meets employees' kosher requirements.
It's a great idea to publish the menu in advance and invite feedback, so your selection accommodates everyone's beliefs and traditions.
Invite Employees to Bring Their Preferred Dishes
Invite each employee to bring their favorite dish, and encourage everyone to share and connect over their cultural traditions.
This will take some communication to ensure you meet dietary requirements, but it guarantees that everyone will have something on the menu that fits their background. This can also be a fun way to learn more about your teams, their culture and cuisine.
Be Proactive About Alcohol
Alcohol can be a dicey element to bring into a workplace holiday party. With so many different backgrounds represented, it can be difficult to meet everyone's expectations.
Because some employees may be offended by the presence of alcohol at a workplace event, some companies might avoid serving it altogether. Others may implement a two-drink limit to ensure employees enjoy their beverages responsibly.
Inclusive Activity Ideas for Holiday Parties
While holiday parties are a great time for employees to casually mix and mingle, introducing some activities and events can be a fun way to liven the mood. Of course, you should avoid any theme tied to unique religious traditions. For example, a "Secret Santa" gift exchange reflects a Christmas tradition, meaning it's not inclusive.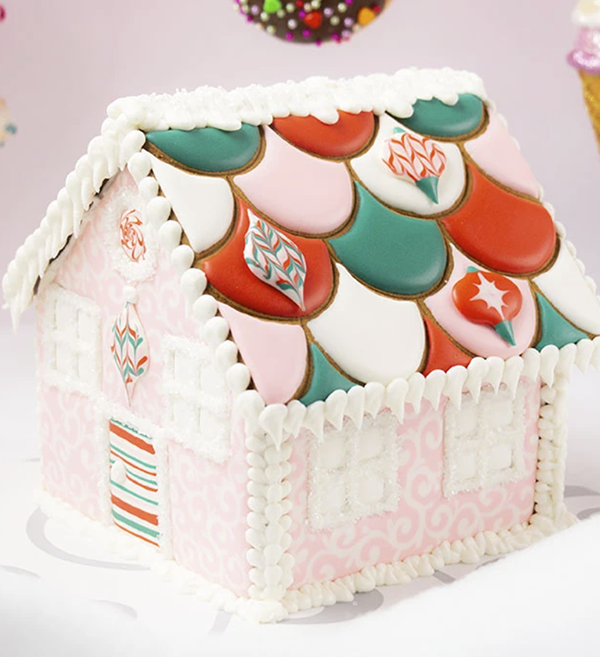 Instead, you can get your employees involved in other games and creative activities that don't have any direct connection to a certain holiday. These might include:
A winter-themed photo booth
A trivia game organized around the company
A scavenger hunt
Some companies have even adopted more elaborate ideas, such as escape rooms or team-building exercises.
Here's another idea—consider hosting a workplace event highlighting the diverse cultural expressions that occur in December. This way, you educate your workforce on other cultures and promote respect among all team members.
Holiday Party FAQs
While celebrating the holidays, it's important that each team member feels valued and respected. Here are some additional questions that come up as December approaches.
What Greetings Should Employees Use?
"Happy holidays" or "season's greetings" can be more inclusive than wishing everyone a merry Christmas.
Should the Dress Code at the Holiday Party Be Relaxed?
Consider maintaining the same dress code that's in place in your day-to-day work environment. Formal dress codes can restrict employees who can't afford higher-end clothing, and a casual dress code avoids asking employees to wear gender-specific fashions.
How Can I Include My Remote Workers?
Invite your remote workers to attend your in-person events, but also provide an option for a hybrid or virtual party. A quick video conference can help your team celebrate together and feel valued even if they can't gather in person.
Looking for More Holiday Party Ideas?
Yaymaker can help you plan your next party or corporate event, whether you invite people to meet in person, virtually or hybrid. We also provide DEI speakers, games and winter-themed activities.
Book your event today to start celebrating the holidays in style.