March isn't just any ordinary month. It's Women's History Month—a time to honor and acknowledge the significant contributions of women throughout history and draw attention to ongoing struggles.
Employers are responsible for promoting diversity and inclusion in the workplace, and observing Women's History Month is an excellent opportunity to do just that.
By celebrating the accomplishments of women, you can foster a workplace culture that values and respects diversity and motivate your employees to collaborate and build a more inclusive work environment.
Join us in recognizing the incredible achievements of women—from pioneers and groundbreakers to trailblazers and game-changers. Let's celebrate their contributions and continue working towards gender equality.
What Is Women's History Month?
Women's History Month is an annual celebration in March that recognizes the immeasurable contributions of women to history and society. From the sciences to the arts, politics to activism, women have been shaping our world, and it's time to give them recognition.
When Did It Begin?
It all started in 1980 when President Jimmy Carter set a milestone by declaring the week of March 8th as National Women's History Week.
In his proclamation, he acknowledged the unwavering spirit and immense contributions of women building America, stating that their achievements, leadership, courage, strength and love were just as significant as those of the men whose names are widely known.
This historic moment marked the start of a celebration that recognizes the impact of women on our society and history.
Women's History Week eventually became a month-long celebration and honored the powerful women who have left their mark and inspired change.
Why Celebrate Women's History Month at Work
By taking the lead in promoting diversity and inclusion, companies can foster a culture of respect, appreciation, and inclusiveness that benefits everyone.
Women's History Month serves as a powerful reminder of the impact women have had on shaping our society and history. By celebrating the achievements of women and inspiring employees, companies can create a more diverse and supportive work environment for women employees. And with a diverse workforce comes more employee potential and business growth.
Incorporating team-building activities in your Women's History Month celebrations is essential to help promote gender equality. Meaningful discussions and reflection can unite employees and identify areas for fostering diversity and inclusion.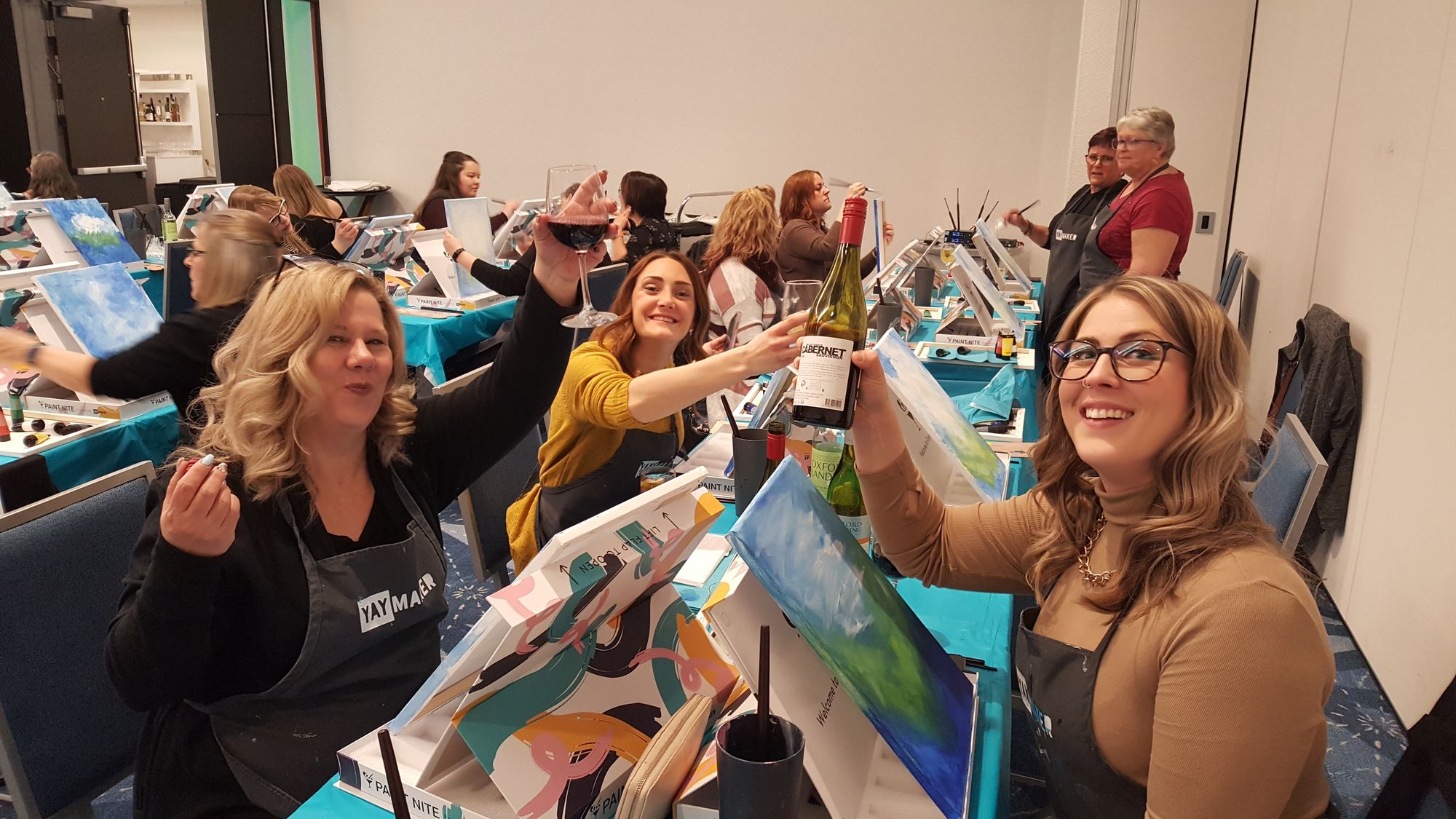 The Benefits of Gender Equality In The Workplace
There are countless reasons to celebrate women in the workplace and create a supportive environment where they feel valued.
Increased productivity: When everyone is given an equal opportunity to contribute to the workplace, productivity and innovation can flourish.
Enhanced creativity: Diversity in the workplace brings a variety of perspectives, experiences, and skills that can lead to more creative and innovative ideas.
Improved decision-making: Gender-balanced teams are more likely to make better decisions because they can draw on a broader range of ideas, experiences, and perspectives.
Increased employee satisfaction: When all employees are treated equally and given the same opportunities, they are more likely to feel valued and satisfied in their work.
Better recruitment and retention: Companies that prioritize gender equality are more attractive to job seekers and are more likely to retain their employees.
Improved company reputation: Companies that prioritize gender equality are viewed more positively by customers, clients, and the public, which can lead to increased loyalty and support.
Overall, gender equality in the workplace is not only the right thing to do, but it also makes good business sense.
Women's History Month Ideas for The Workplace
Although women should be treated equally all year long, this is an excellent opportunity to embrace and celebrate the achievements of women throughout history (and in contemporary society).
This can be done through events, social media campaigns, discussions and more. Here are our favorite ways to celebrate Women's History Month at work.
Wear Purple
Starting nice and easy: wear the color purple! It's the official color for Women's History Month and an accessible way for your employees to participate in the celebrations.
It's also a great symbol of unity!
Don't own any purple clothes? Change your Zoom background, paint your fingernails or find another way to incorporate the color into your look.
Create Opportunities for Dialogue
You could organize a "lunch and learn" workshop or a speaker series to celebrate and learn about women's contributions.
But there are many ways to get these conversations started. Let's take a look…
Watch a Movie or Read an Educational Book
Pick a book or movie raising awareness of women's rights or historical figures. Maybe look into famous women, female authors and directors or stories with a strong female presence.
Discuss the data
Share the numbers and statistics demonstrating the extent of gender inequality in various areas, such as the wage gap, the underrepresentation of women in leadership positions, and the prevalence of gender-based violence.
Book DEI Guest Speakers: Amplify Women's Voices
Interview women leaders: Listen to stories from inspiring women leaders in your company and discuss their impact on the business world. Encourage them to share stories, insights, and advice for aspiring women in the field.
Keynote speakers: Professional guest speakers for corporate events are great for learning and starting conversations. Look for someone specializing in gender equity, DE&I topics and building women up.
One of our favorites is Kim Miles, founder and CEO of Miles in Heels Productions.
Plan Women's History Month Activities
Why not plan something extra special for your employees, such as a corporate event? Perfect, for International Women's Day, in particular!
Our top Women's History Month event ideas include…
Using women-owned vendors
Women's History Month-themed trivia
Planning a Paint Nite Event
Remember, Women's History Month initiatives can be fun! In fact, that's often best, as it's more memorable.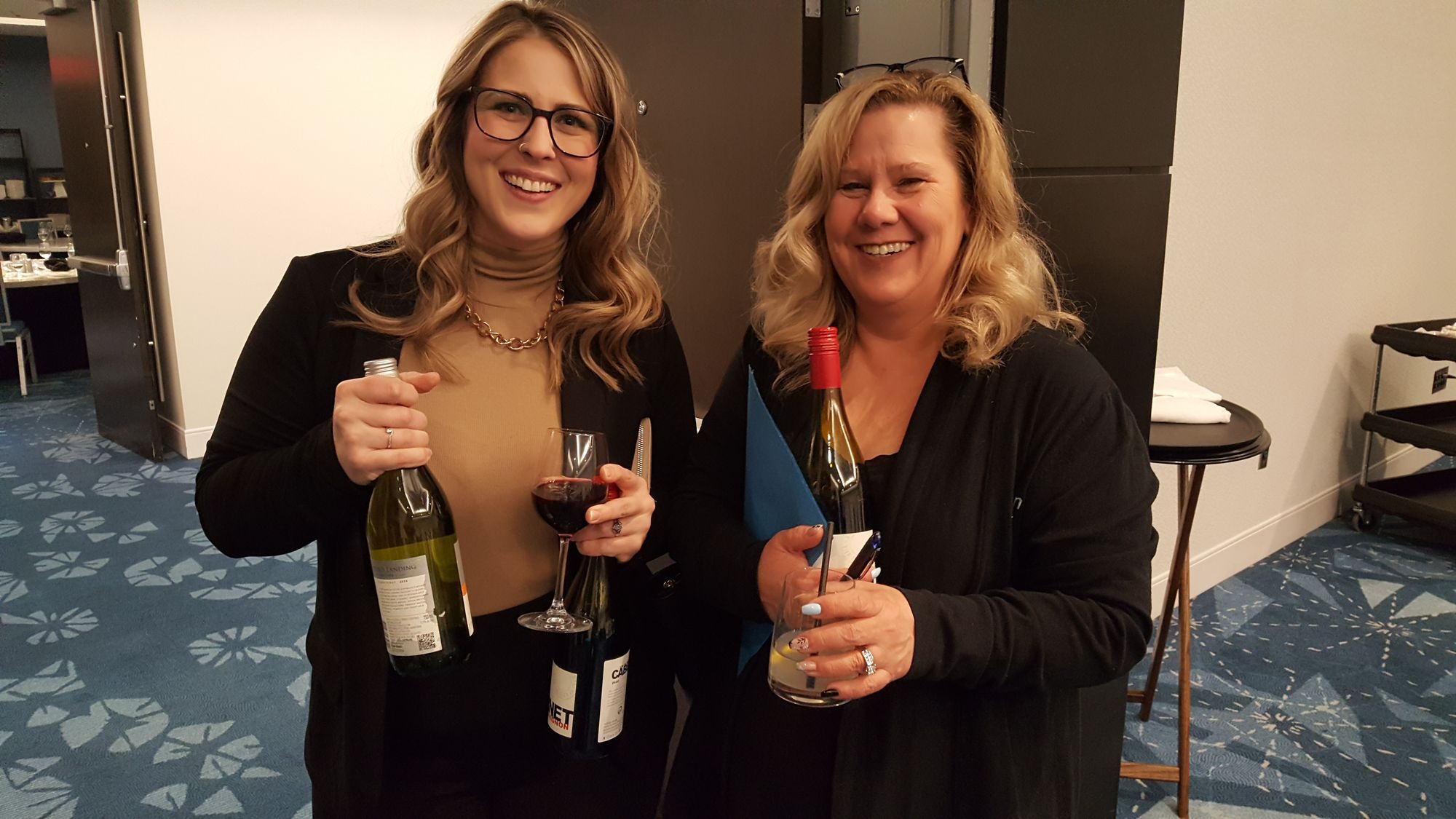 Support Women-Owned Businesses
There are many incredible women-owned businesses you can use as vendors for your company event.
Yaymaker works with several amazing women artists and entrepreneurs who run events like paper quilling, hot chocolate bombs and chocolate brigadeiro workshops.
Themed Trivia
Test your knowledge of women's history and trailblazing women with a themed trivia team-building event. Perfect for learning more about women's history and those you work with in a fun way!
Paint Nite
Where there's a holiday, there's a Paint Nite painting! Not only are paint and sip parties great for team building, but they also leave guests with a permanent reminder.
Yaymaker has a selection of Women's History Month-themed Paint Nites, plus an option to collaborate with our artists to customize your design.
Pick from individual canvases or a one-of-a-kind group mural to hang in your office.
Showcase Female Achievements
By highlighting the contributions of women, you can help to create a more equitable and empowering workplace.
You can do this by…
Celebrating Women's History Month: Choose women from history who have significantly impacted society and discuss their achievements.
Promoting internal achievements: Emphasize the achievements of women employees in your organization, e.g., employee spotlights, awards, or recognition programs.
Showcasing diversity and inclusivity: Highlight how your organization promotes diversity and inclusivity, e.g., by providing equal opportunities, celebrating different cultures and fostering work-life balance.
Providing mentorship and sponsorship opportunities: Offer mentorship and sponsorship opportunities for women within your organization or industry. This can help them build their skills, gain confidence, and achieve their goals.
Conclusion
In conclusion, celebrating Women's History Month is a powerful way for companies to promote diversity, inclusion, and gender equality in the workplace.
By recognizing and celebrating the contributions women have made, we can inspire our female employees to lead and succeed in the workplace and beyond.
Through events, social media campaigns, discussions, and more, companies can create opportunities for meaningful dialogue and team building and showcase female achievements.
By taking these actions, we can empower women to build a more inclusive and equitable workplace culture and foster a more diverse and supportive workforce for the benefit of everyone.
Remember, gender equality…
Is a human right and a moral imperative.
Benefits everyone, not just women.
Leads to more diverse and innovative workplaces.
Is essential for economic growth and sustainable development.
Can only be achieved through collective action and systemic change.
Help to reduce poverty and social inequalities.
How to Emphasize the Importance of Gender Equality
By emphasizing the importance of gender equality, we can work towards a more just and equitable world where everyone has the opportunity to thrive.
Here are some ways to do so:
Discuss the data
Highlight the benefits
Celebrate achievements.
Engage in dialogue
Advocate for change
Book a Team Building Event
If you want to celebrate International Women's Day or Women's History Month with a team-building event, get in touch with the specialists (led by outstanding women, may we add) at Yaymaker.