Wellness in all its forms has become a big topic over the last few years, and we're here for it! From physical to mental wellness and everything in between, the world has taken a greater interest in this topic and finding new ways to support it.
When we spend so much of our time in the workplace, placing a focus on staff wellness can make a massive impact on your team's health. Over time, we've learned that workplace wellness and productivity go hand in hand. Plus, there are a plethora of benefits for employers, including:
Happier employees
Better productivity
Increased engagement
Greater commitment
In fact, there is such an emphasis on workplace wellness initiatives that June is now Employee Wellbeing Month! So the question is, are you keeping up? Explore our wellness tips for the workplace right here and find inspiration for your business.
How to improve wellbeing in the workplace
Creating a healthy work environment isn't a one-trick switch—it comes from a collection of actions. For example, one of the biggest influences within a company are its leaders. If the top people are demonstrating care for their employees, the effects will return tenfold.
Perhaps you offer financial or mental health services, simple gestures like snacks, or socials for the employees to connect. All these things push that job satisfaction up and create a more enjoyable environment for your team.
Wellness and the power of creativity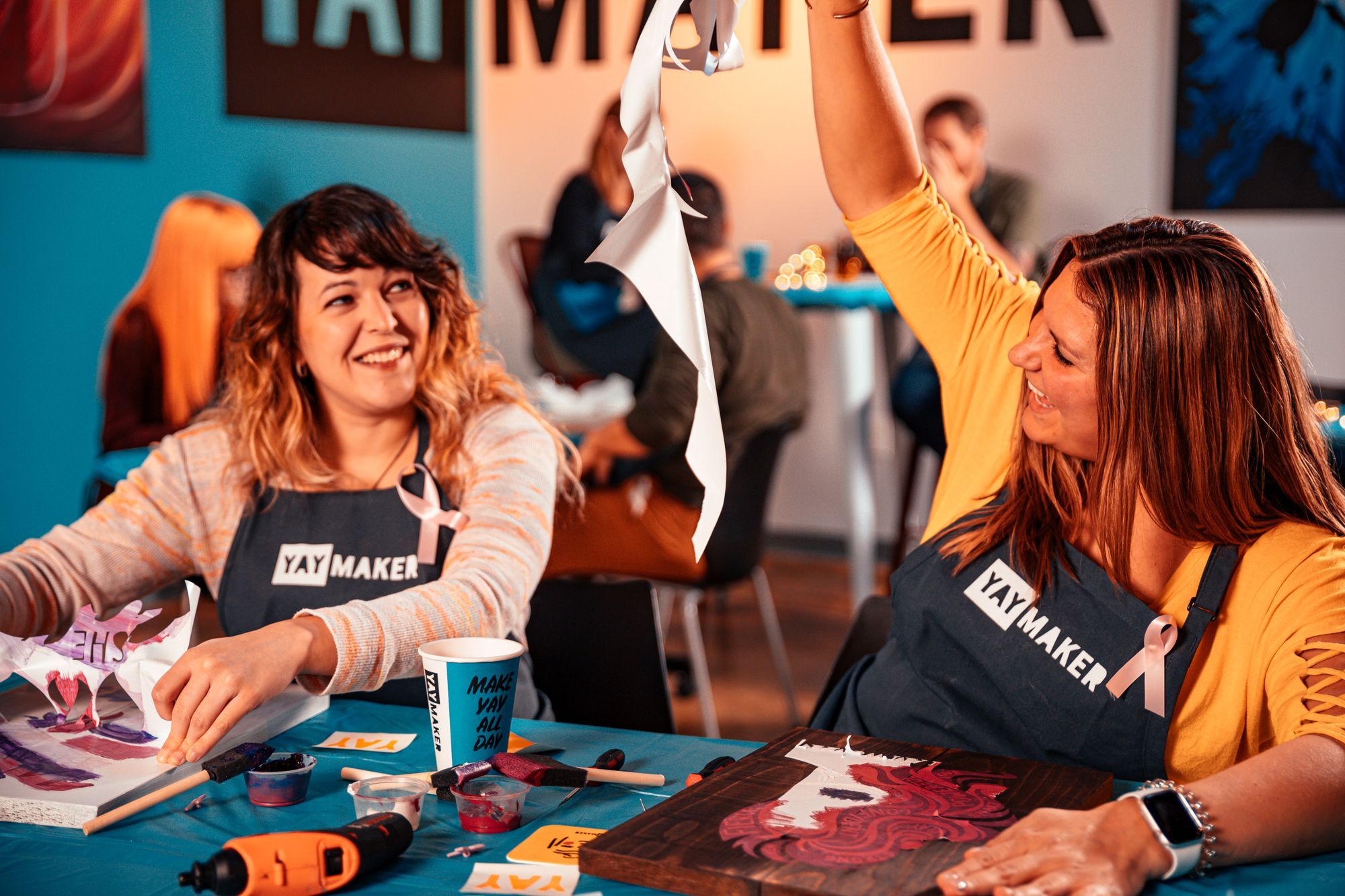 People have always turned to creative outlets to relax and relieve stress. They elevate our mood, melt away tension, boost our brain function, and the list goes on.
Combining creativity with work is a smart move (who wouldn't want calm employees with better focus and bigger ideas?), and you don't have to be "good" to reap the benefits.
You might be wondering why painting a picture or assembling a bouquet is relevant to your business. However, creatively pushing your mind is a skill that can be applied anywhere—it doesn't matter if you work in finance or marketing. These activities are just a way to work those muscles.
Ready to start planning your creative team event?
When it comes to planning creative corporate events, you couldn't be in a better place. We have more than 100 experiences, a dedicated team on hand, and a Preferred Partner Program with exclusive perks such as your very own account manager.
We can visit your office during lunch hour or organize a virtual team-building event—whatever works for you. And when we say there's something for everyone, there really is something for everyone (did we mention we have more than 100 customizable experiences?)!
Here's a closer look at a few.
Paint Nite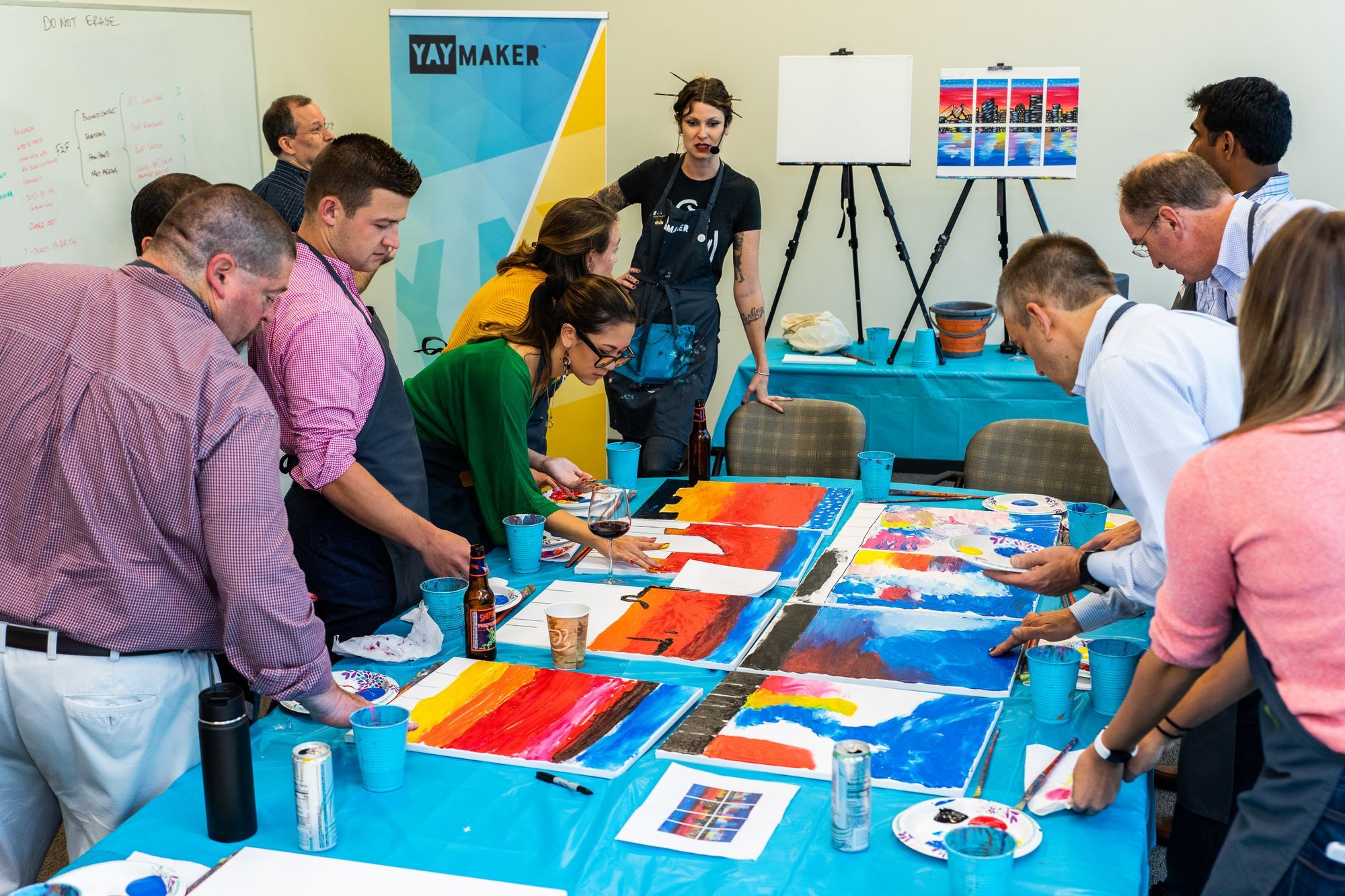 Paint Nite is our flagship experience and is loved as much today as it was back when we started. The most surprising thing? Anyone can enjoy it no matter their artistic background!
Follow our host as they walk you through the steps of your chosen design. And seeing as we're the original paint and sip party, we highly recommend getting in some beverages too!
Working remotely? We'll mail each guest the supplies they need for the event. We even offer drinks packages!
Virtual Cooking and Mixology
Cooking and mixology absolutely count as creative activities! Pick either experience or book both for the same event.
We have multiple menus and cocktails for you to choose from, so you can tailor the event to suit your preferences or theme. Pick whether you'd like to buy your own supplies or add them to your package, and we'll ship them individually to each guest.
Plant Nite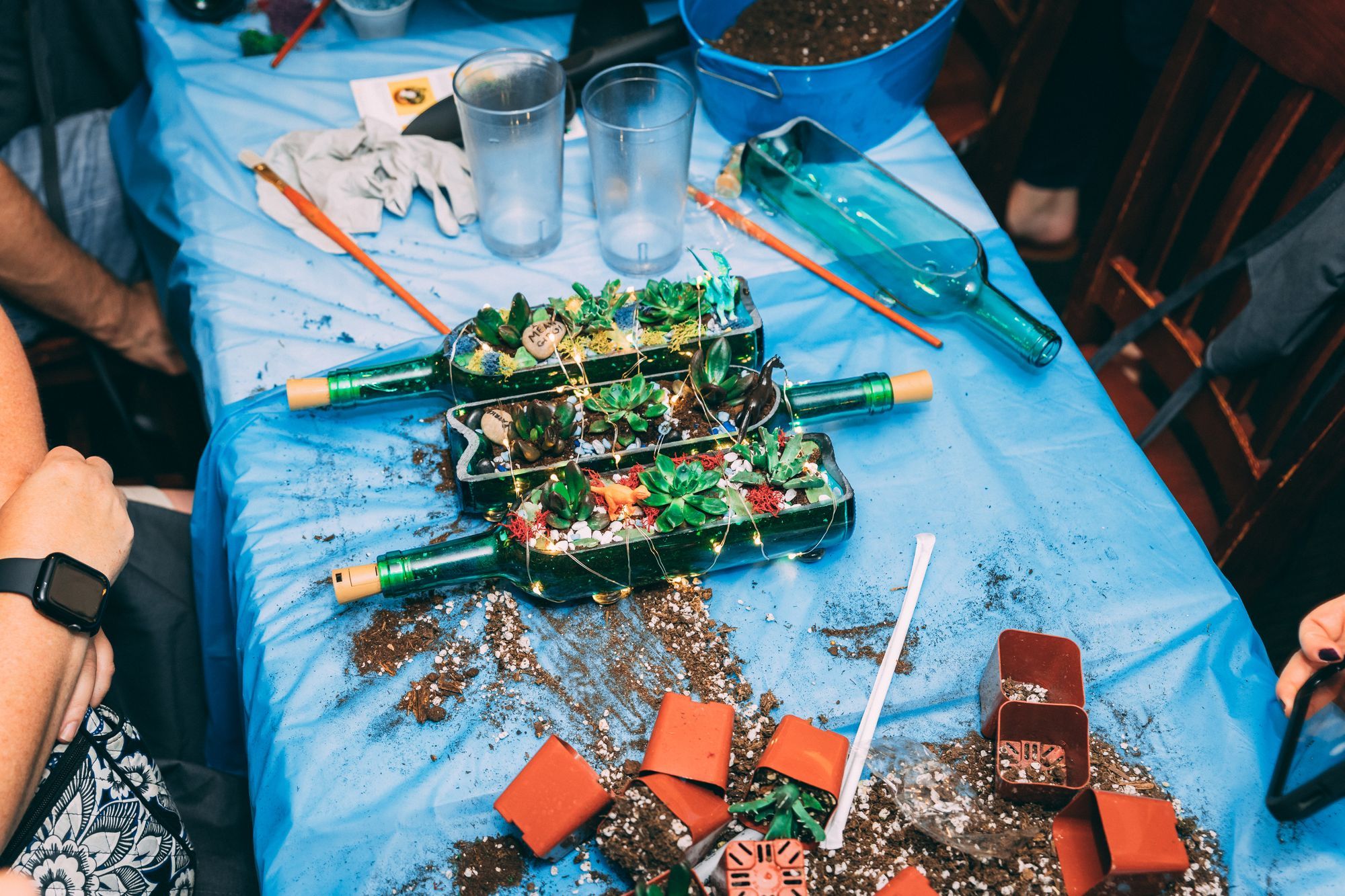 Plant Nite is another one of our tried and true experiences that has become a cult favorite. Not only does the activity come with many benefits, but the finished project does too. Just check out the benefits of office plants.
We host virtual Plant Nite events as well as in-person and, again, provide the option to include supplies.
Once you've chosen an event, check out our enhancements, which include gift baskets, celebrity drop-ins, and much more.
Planning a corporate event has never been easier!
Start your journey to better workplace wellness today. It only takes one booking.