PARTY PLANNING SERVICES FOR
the best girls'
night ever!
Discover all the party ideas you and your leading ladies could ever wish for. Plus, exclusive packages!
girls' nights


with Yaymaker

Calling all bridal parties, besties, grandmas and aunties-to-be, if you're looking to celebrate the special women in your life, Yaymaker's here to make it happen. Our party planning services make your life easier and at a great value, too (seriously, check out our packages).
PERFECT FOR ALL TYPES OF EVENTS...
Bachelorette parties
Baby showers
Bridal showers

Birthday parties
Just to see the girls!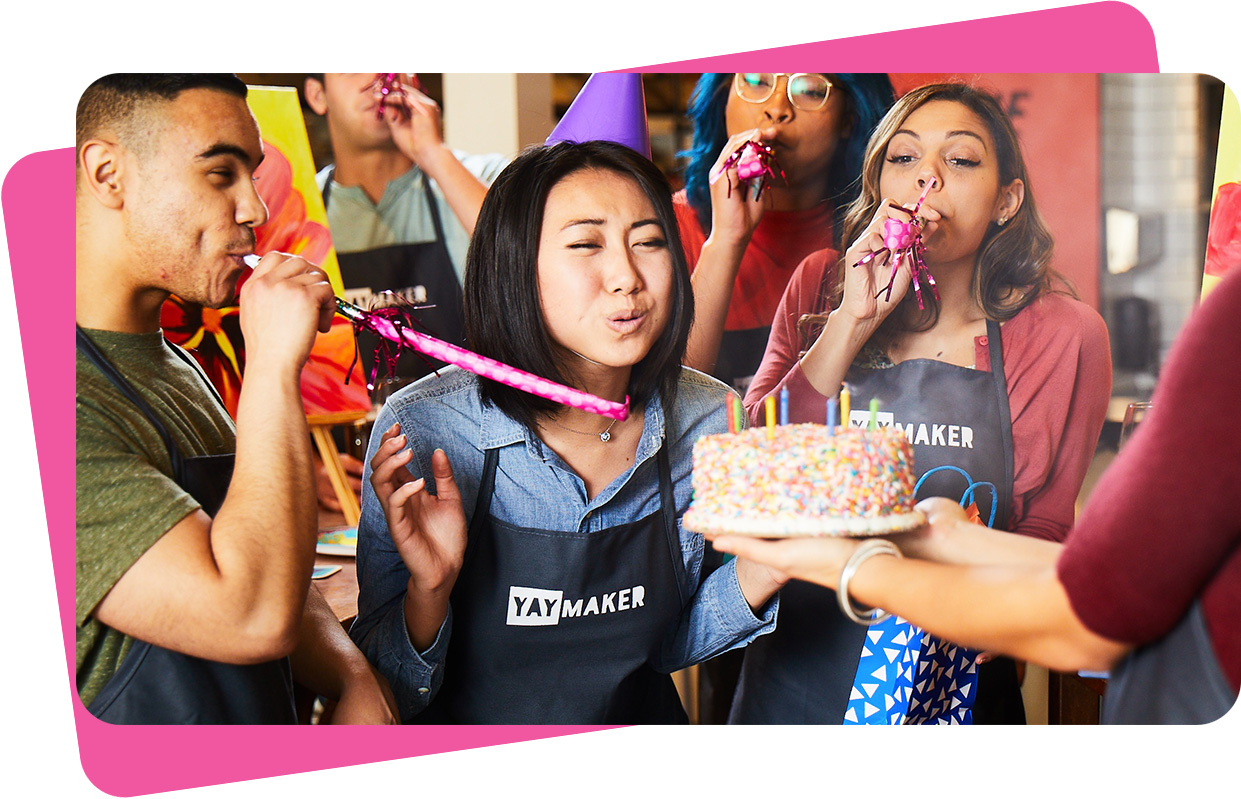 exclusive
girls' night

packages

Create your own night or choose from our pre-prepared packages.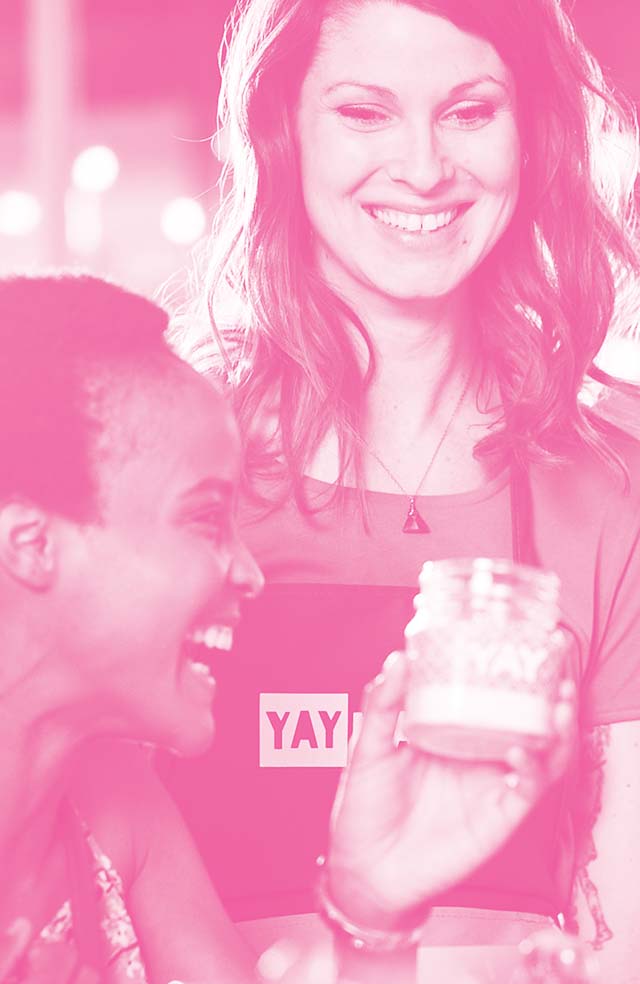 A relaxing candle-making experience
Girls Night In Rosé Gift Basket
Available virtual or in-person
$1,175.00
+ tax for up to 15 guests
*Additional guests $79/pp + tax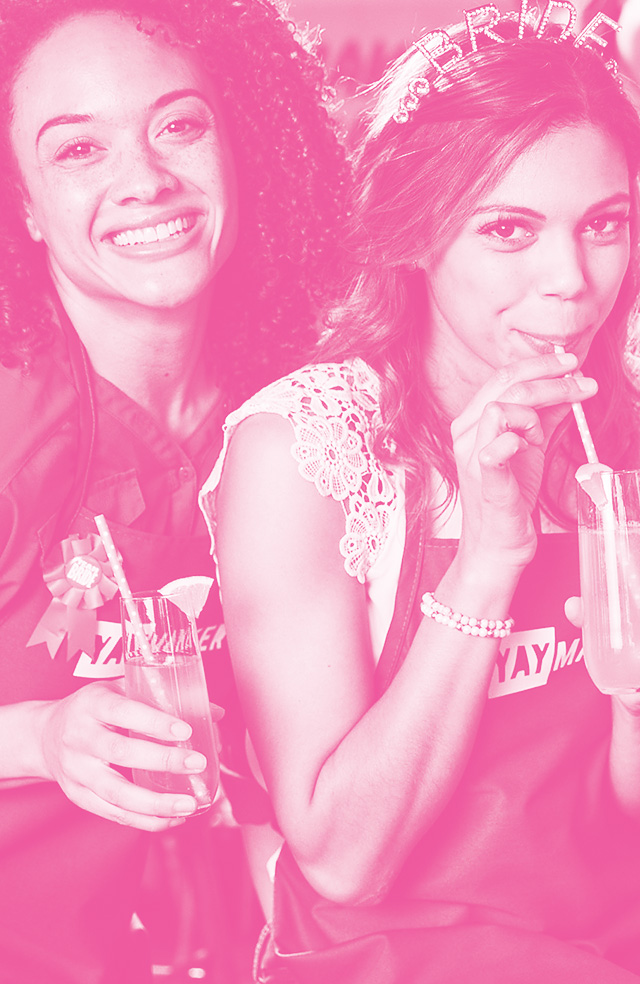 A bachelorette painting party with the original Paint Nite®
TWO Bev Wine 8 packs (Bev Wine is proudly women owend and operated)
*Add more wine for $39 / per 8 pack
Available virtual or in-person
$1,200.00
+ tax for up to 15 guests
*Additional guests $79/pp + tax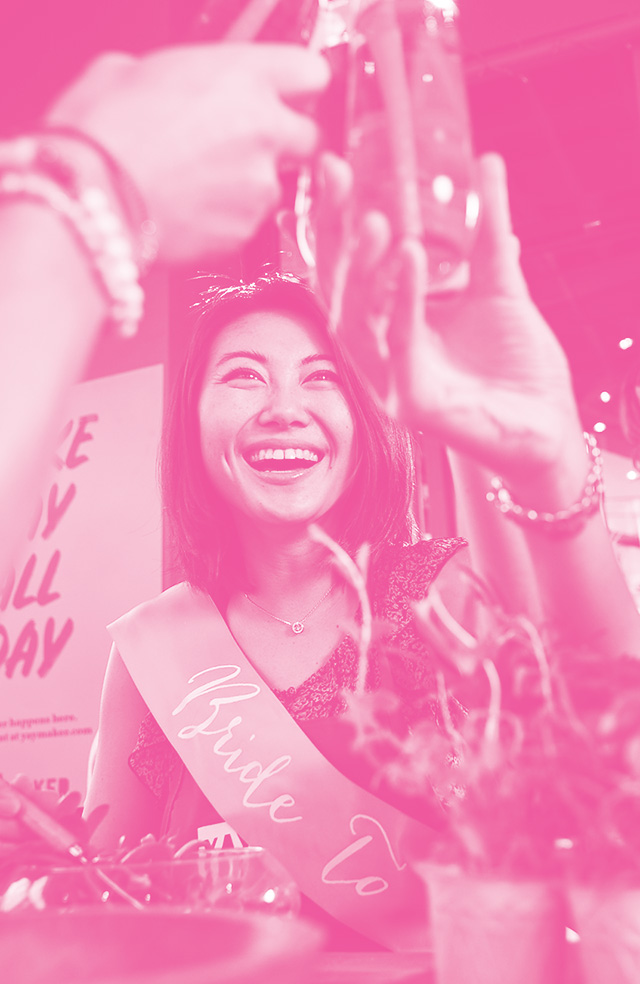 A fresh floral bouquet for your bride-to-be
A bride-to-be sash & crown
Available virtual or in-person
$1,450.00
+ tax for up to 15 guests
*Additional guests $89/pp + tax
Are you located in Canada or internationally? If so, we'd love to create a fun and unique package just for you!
Start planning
or email us at
groups@yaymaker.com
*Shipping costs apply for virtual events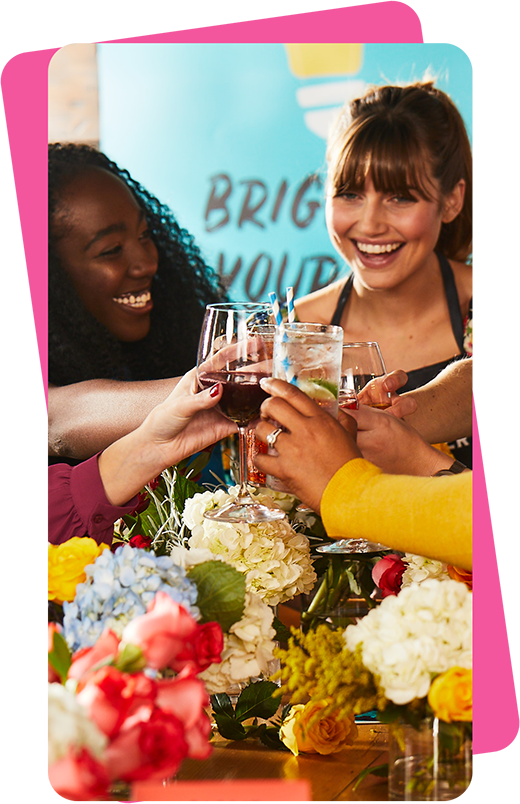 how
it works
Yaymaker's girls' nights are completely customizable. Tell our event planners what you need, and they'll tailor the entire experience around you.
LET US KNOW:
What type of event you're planning
When it is
How many people are coming
Where you're at
In-person/virtual/hybrid
Which experience or package
Any add-ons or customizations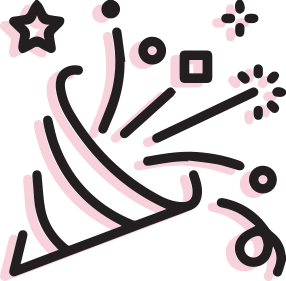 WHERE'S THE PARTY AT?
We can host your event in-person, hybrid or virtually. Just tell us what's best for you and where, whether you're hosting ladies' night at home or a venue.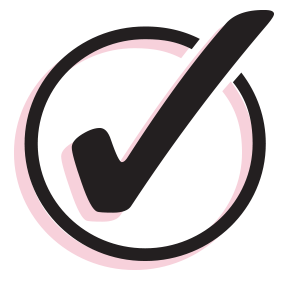 WHAT WE COVER
Preparing your experience
Securing a host
Sourcing & shipping supplies
Venue suggestions
All that's left for you is choosing the perfect theme, what you're doing, where, and sending invites! You can even ask for decorations as an add-on.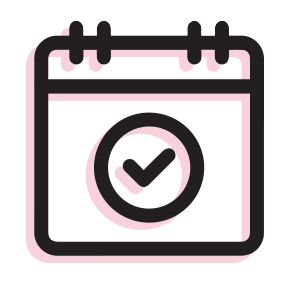 WHEN TO START PLANNING
We need at least three weeks to prep and ship materials. Planning a last-minute get-together? Ask our team what's doable in that time frame.

enhance

your
party package

Don't forget to check out our add-ons to take your girls' night out to the next level. Whether you want bachelorette party shirts and swag or to customize your activity, we've got you covered.
why pick us


for your
celebration?

Yaymaker makes party planning easy. We provide everything you need in one place, from fun things to do on your girls' night to drinks and more. Your finished project even covers bachelorette party favors and GNO mementos!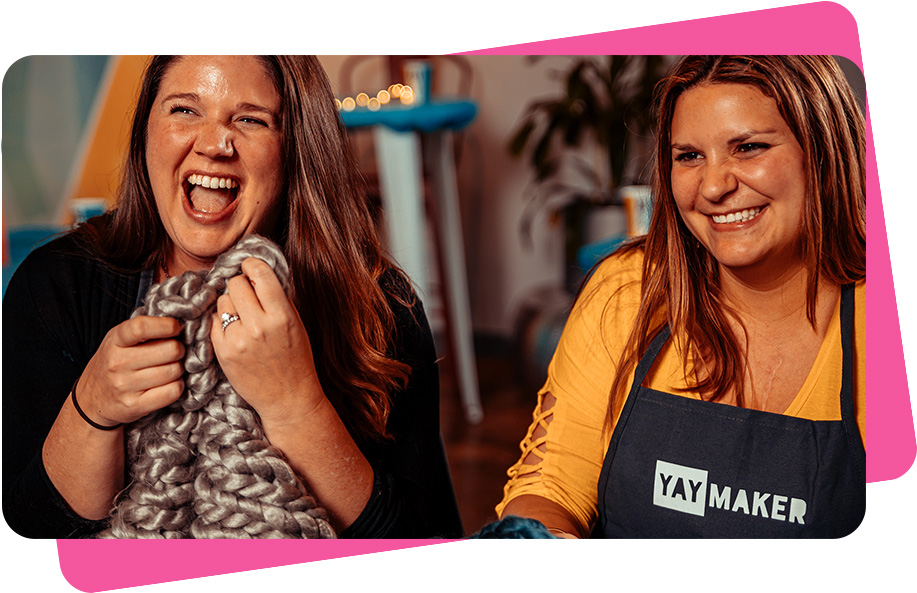 discover

even more fun girls' night ideas CREATE A UKULELE

Plan a luau, complete with leis, cocktails and ukulele decorating. You'll add strings, paint and jam out.

CHUNKY KNIT BLANKETS

Why spend an arm on a leg on a chunky blanket when you can make your own? And without knitting needles!

AND MORE!

Ask our team for more bachelorette party ideas and themes for your next party.