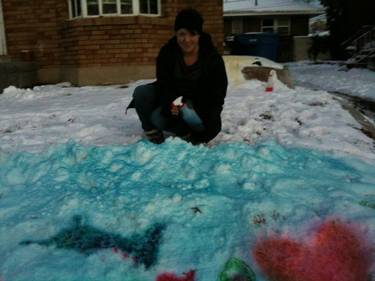 Amy Young
---
Hosting since July 2020
28 events hosted
---
I live in Boise, ID and love painting, music, dancing, and reading. My favorite activities include volunteer work for schools and art and music festivals, reading, and using all sorts of media to create stories and adventures. I have a BS in Business Management and use art and reading to relax and have fun.
I am extremely grateful for the maker space that Yamaker provides for those who love art, cooking, game nights, book clubs, trivia events, yoga, dance and/or anything else we want to share.
It is very important to me to create opportunities to connect with friends and create projects that add color and fun to our lives. Painting is especially relaxing and therapeutic for me and I have found Paint Nite to be an excellent way to spend a few hours away from my worries while I focus on creating a colorful piece of art.
My events include Book Clubs as well as Paint Nite. I often I find myself reading a wonderful book and am so eager to discuss it that it is hard not to. I hope you enjoy books and paintings from my events and that they provide exposure and support for the artists and writers who have created them, in addition to my own original work.