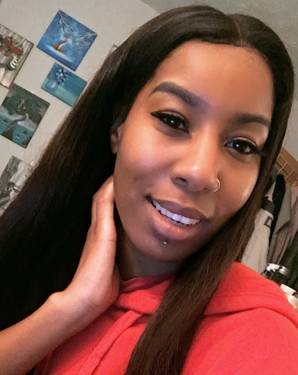 Emerald
---
Hosting since May 2020
237 events hosted
---
Greetings! I'm Emerald, and I can't wait to paint with you! Being a mommy, food, art and candles are my LIFE! Back in 2013, I officially entered the wonderful world of.. *drumroll please* acrylic painting! I've always been a creative soul and have enjoyed panting, drawing, candle-making, writing poetry, writing short fiction stories and graphic designing throughout life. With over three years of hosting experience, (which is by far one of my favorite thing because it allows me to meet unique and HI-LARIOUS people), I've brought my hosting online! *cues the confetti cannons* I love to laugh and have a great time. I love making sure others have a great time. I also love to build confidence and bring out the best in you which is why I'm so excited to connect and start creating with new artist friends like you! =)
Want to schedule a private paint party for you and your friends? Have an idea for a painting that you'd like to learn? Email me:
AccentPaintingsByEmerald@yahoo.com
Had fun at one of Emerald's Paint Nite parties and wish to leave a tip?
CashApp: $AwesomeEmme
Venmo: @AwesomeEmme
Check out upcoming classes by scrolling through the remainder of my profile below (beneath "Reviews" where it says, "Upcoming Events with Emerald Hill").