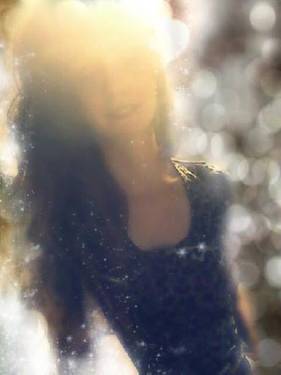 Janice Marie
---
Hosting since March 2015
541 events hosted
---
Janice Marie is a professional fine artist and first year ESL teacher. Personally, she is known for her love of nature, animals, the stars, circus arts and aerial dance hobbies. She has been painting for twenty years, and is in the sixth year of teaching with Yaymaker.

Art was taken to a professional level when moving to Georgia to attend Savannah College of Art and Design in 2004. Here, learning was stretched while tapping into other avenues, such with studies of color theory, life vdrawing, digital design, photography, visual effects, and motion picture studies. With this, she graduated with a bachelor's degree in Fine Arts, also exploring additional training in teaching English as a foreign and second language. She credits life's experiences and deeper mysteries as her greatest teacher and source of inspiration. Eventually returning to Durham, NC, she spent some time working along side the Health Arts Network team for Duke, both on campus and in the hospital for gallery set ups, and healing through art therapy. Though at the end of the day, has found her heart to always belong with her first love of painting.
"People may misunderstand the role of an artist," she recalls, "thinking that they just play. But design is a real concept that impacts our lives everyday without most of us ever considering it. Without this world, there wouldn't be your favorite clothing lines, music album art, DVD covers, or accessory packagings. Colors, for instance, are scientifically measured at different temperatures and have been proven to have a psycological affect on our moods and environment." She goes on. "As a professional, I can tell you not to dismiss those ads you see on televison and the internet. The fonts and designs were all strategically picked for a reason, not just to look pretty, but also to send a message."
It has been a long time goal of her's to cultivate a creative space where people can come together for the sake of art and growing together in a way that society often limits us, a place where happiness is inspired, people are equalized, and where everyone has a freedom of self. So relax, unwind, and sip your favorite beverage of choice while still being social away from the mundane world. It's a judgment free zone. Here you can be walked through step by step instructions, or you can do what you please. Thinking outside of the box WILL be encouraged! Beginners and advanced artists of all skill levels are welcome. In these courses a coverage of a variety of subjects can be expected. From principles of design, depth of perspective, painting techniques, contrast, and more.

This is perfect for a date night, an evening with the girls, or sign up to simply make more friends in the community. One $15 dollar ticket covers a household with multiple people during this time of Covid. Have some fun and make memories while indoors. Plus guests will have a painting to take with them to show throughout the ages.
Life is what you make it. Fun is how you have it. Create the things you wish existed.