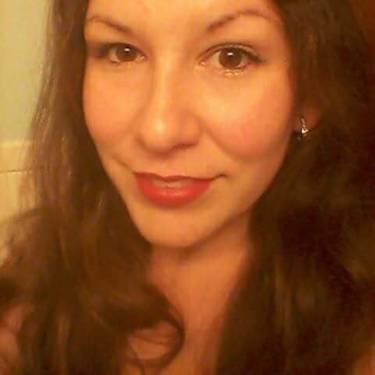 Natalie Voytek #Teamsmall
---
Hosting since April 2016
882 events hosted
---
Hi friends!!!!! I'm Natalie and I host only virtual events. My events are ALWAYS at home. I have a cat and I have children. If an interruption from either is going to affect your experience it's probably best you book with another host as 66% of your ticket price does not go to me, so I can't afford a baby sitter or a private studio. Classes are two hours long but I always allot extra time for EVERY single class, also I encourage you to ask questions or for guidance if you are stuck or do not understand. I break out my mini board and explain in detail to help you along. If you do not communicate that you need extra help, your review later on will be ignored by me when you say you didn't understand as I purposely ask if youre doing ok and if you need help. There is a mic option and a chat box option, either for everyone to read or direct message to me. The reviews of wanting college course semester's crammed into a 2 hour speed painting class are overwhelming and unrealistic and simply put, if you don't ask, then I just can't possibly know where you are struggling. I am going to ignore those reviews from now on and not give them weight to my mind or my sense of ability as a teacher. If you say nothing and I can't see the painting where you say the struggle is....well, let's move on.
I show add ons that you can put on your painting along with the original. Cuz sometimes we need to "jazz hands" our paintings and so adding those little personalizations are the key to making your painting something "yours". And if you know me, I'm always going to think glitter paint is a great add on.
Tips are appreciated always by all hosts, not just me. We all ask that you be kind to all hosts and ask questions if you don't understand. Strangers will be cruel for free, so either be neutral or nice. And if at all possible, stand for those who can't speak. Be nice to people.