SIP AND PAINT

ideas for your big event!

What will you pick for your Paint Nite paint and sip party?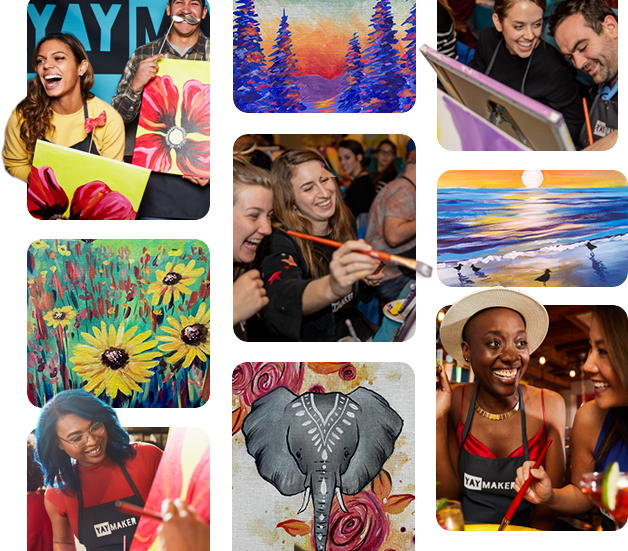 over 30,000 painting ideas
With thousands of options in our library, you'll never fall short on Paint Nite ideas! We've got you covered no matter the party theme, group's interest, or time of year.
our top 11 painting categories
our top 11 painting categories

Did you know: All of Paint Nite's paintings are original designs submitted by local Paint Nite artists? Plus, the original artist earns a commission each time the design is used.
choosing what to paint is the hardest part!
When selecting a picture for your paint party, you can use anything from PaintNite.com's event calendar or request a custom piece for some extra pizazz. We've also pulled together some of our guests' favorite designs to help get you started.
hot right now
Explore our most popular paint night paintings, sure to be loved by every group!
seasonal paint parties
Seasonal wine and paint parties are always a good idea! See what our guests are obsessing over.
SPRING BRIDGE

by Alyson McCrink

FROZEN FOREST II

by Vera Malitskaya

BRIGHT AUTUMN

by Carmen Maciboric

HHAWAIIAN BEACH BLISS

by Julie Johnston

Autumn Stream III

by Karren Ryan

Crystal Blue Beach

by Jessica Lahm

Gnome for Spring

by Wendy Anderson

Hello Hibiscus

by Carolyn McNeil

Impressionist Spring Lake

by Andrea Soto

Light house in fall

by Vera Malkiskaya

Loving You Through the (Snow) Storm

by Jessie Olson

Take me there

by Shannon Chiba

Winter Forest Sunrise

Winter Starry Night

by Smith Michelle
animal paintings
Get your paws on the biggest animal-themed paintings of the moment.
FLAMINGO FETE

by Robert Fisher

CHICKADEE RADIANCE

by Carmen Maciboric

SNOWY BIRD

by Molly McEachern

WINTER WOLF IN SNOW

by Vera Malitskaya

A Fall Visitor

by Shannon Chiba

Galaxy Cat Splash

by Christen Mulder

Galaxy Koi

by Carmen Maciboric

oh my frog it's raining

by Jeannette Tranter

Polar Bear Love

by Dominique Lacroix

Proud Heron

by Karren Ryan

Snow Fox Given

by Carmen Maciboric

Splashing Rainbow Baby Elephant

by Kaylee Rose Wray

White Tiger Gaze

by Steph Radley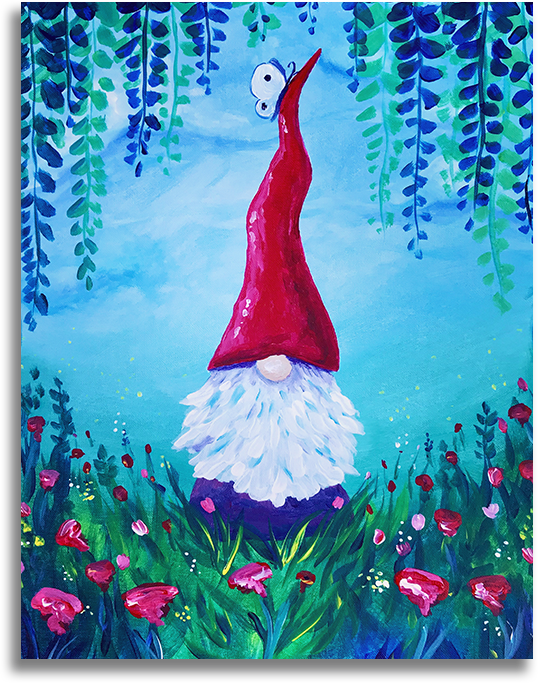 creativity
is intelligence

having fun

- ALBERT EINSTEIN
rustic paintings
Go for a cozy sip and paint event with rustic designs that are trending now.
JUST AROUND THE RIVER BEND

by Dean Sherman

EVERYGREEN FARM

by Karen Ryan

BEE - UTIFUL BARNYARD LILACS

by Lyle Lopez

BLOOMING

by Chole Jensen

Winter Barn in Teal

by Vera Malitskaya
paint your hobbies
Put your favorite hobbies on canvas with these creative sip and paint picture ideas.
SIMPLE PLEASURES II

by Dean Sherman

FLICKERING FLAMES

by Nich Patzelt

ARE NOT

by Glen Sergy

VINTAGE WINTER SKIING

by Dean Sherman

Camping under galaxy star

by Nickie Burditt

Coffee Lover

by Shannon Chiba

Dancing Under Moonlight

by Alyson McCrink

Fishing at Sunrise

by Maggie Mylow

Row Your Boat

by Shannon Chiba
family-friendly events
Enjoy a kids' sip and paint party with these tried and true pictures suitable for all ages.
EMU-ZING

by Andria Moss

PAINT YOUR MONSTER

by Oliver Breiter

BLUE'S FIRST SNOW FALL

by Aziza Islam

PLANETS

by Janelle Tang

Jurassic Rex

by Tammy Tavarone-Bishop

little sean turtle

by Tammy Tavarone-Bishop

Mermaids Calling

by Amanda Burns

Monster heigh five!

by Jessica Lahm.

Snowman Joe

by Oliver Breiter

Two Cats, One Heart

by Collette Schildkraut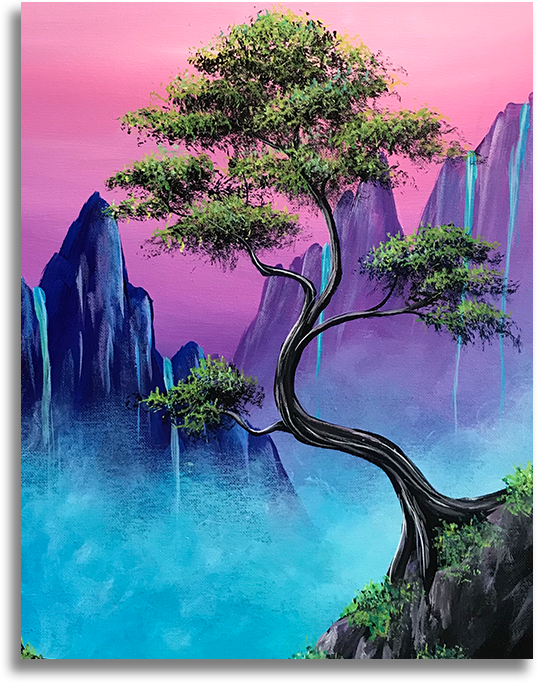 YOU CAN'T USE UP CREATIVITY.


the more you use,
the more you have.

- MAYA ANGELOU
urban paint and sips
An acrylic painting doesn't get much cooler than these. Trust us!
NIGHT WALK IN THE CITY

by Katrina Zarate

CITY LIGHTS II

by Nicole St. Denis

A TOAST TO NEW YORK CITY

by Bernard Garcia

A NEW YEAR IN THE CITY

by Steve Wozniak

Abstract City 2

by Brooke Dahmen

Big Bright City

by Ric Yancey

Fall in the City II

by Lyle Lopez

Fireworks Over the City

by Doug Borton

Moon light Noir NIGHT

by Kaytie Smith

Rainy City Stroll

by Smith Michelle

Starry River City

by Meghann Mcgehee
LGBTQA+ painting party
Create meaningful art with our top LGBTQA+ painting ideas.
LOVE IS LOVE

by Andrea Soto

RAINBOW TREE OF LIFE

by Aziza Islam

A HOPEFUL WORLD

by Carmen Maciboric

FLASHING LIHTS

by Vera Malitskaya

Colorful Love

by Tammy Tavarone-Bishop

Love Pride

by Briell Coates

Pride Power

by Jeremiah Dube

Royal Woman

by Stephanie Chambers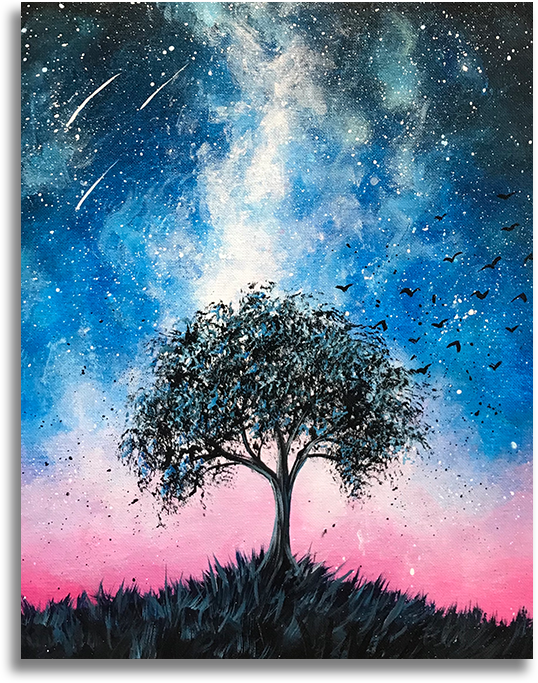 WE DON'T
MAKE MISTAKES. just happy
little
accidents
- BOB ROSS
created by Black artists
Try trending acrylic paintings from Black artists in our community.
PRETTY LITTLE WINGS

by Emerald Hill

FLAMINGO PARADISE

by JaNaia Adams

GRACE FULL

by Lenwood Bruce

HELLO AUTUMN

by Jasmine Dozier

A Holiday Stag

by Christina Davis

Always Prepared

by Adrian Jones

Flower Crown Llama

by Allison Lewis

Get Your Hair Did

by Steven Williams

Muskoka Magic

by Tosh Jeffrey

Shiny Red Bike

by Nicole Burnett
ultimate GNO paintings
See our favorite paintings for a fun night out (or in) with the girls.
I AM OUT OF WINE

by Vera Malitskaya

WHATEVER LOLA WANTS

by Andrea Soto

PINK PARIS SUNSET

by Luc Atangana

CREATIVE COSMO

by Ashley Erickson

Big Girls Don't Cry

by Shannon Chiba

Bonita Margarita

by Amanda Burns

Cool Peach Flower

by Luc Atangana

Fantasy Flower

by Carmen Maciboric

Girl in a Yellow Dress

by Smith Michelle

Pink and Blue Mermaid

by Smith Michelle

Rain Boot Flowers by Barn Wood

by Kaylee Rose Wray

Wild Flower Wanderer

by Rachel Marshall
paint in 60mins or less
Explore our top paintings for when you're short on time but not on creativity!
FIREFLY II

by Stephanie Chambers

MOONLIGHT CATTAIL SILHOUETTE

by Smith Michelle

PALM TREE DAZE

by Wendy Anderson

FIERY SUNFLOWER

by Shannon Chiba

August Sharks

by Ashlee Merchant

Colorful Night Sky

by Stephanie Chambers

Creative Cosmo

by Ashley Erickson

Meet Me At the Beach

by Wendy Anderson

Mystic Desert

by Wendy Anderson
ready to book your night (or day!) of canvas painting?
Contact your event coordinator now with
your favorite design!
FAQ's
A sip and paint, or Paint Nite, is a laidback painting workshop focused more on fun than becoming the next Picasso. It's all about getting together with your favorite people or perhaps getting to know your colleagues better in a relaxed environment with drinks.

The tradition is to paint and drink wine, but you can enjoy whatever beverage takes your fancy!
All our group event ideas are suitable for beginners—you don't need to be a professional artist to have fun. In fact, you don't need any art experience at all.

Your host will take you step-by-step through the entire process, give tips and tricks and offer support when needed—in-person or virtual. So go for whatever paint and sip painting is your favorite because you'll be amazed by what you can create!
The benefits range from learning new skills to learning new things about the people around you. One of the great things about an activity like this is that it helps people to let their guard down and provides conversation starters.

It's ideal for team-building, bachelorette parties, birthdays…all kinds of celebrations and get-togethers. Even a group date night (we have tons of Valentine's Day painting ideas)!

In the workplace, creative activities improve problem-solving skills and make workers happier. Socializing as a team has a plethora of benefits, including keeping employees motivated and engaged.
Unless you request otherwise, all of your supplies are included. You can pick between shared materials, which the host brings, or our premium paint kits. These kits give each participant paints, brushes, an extra canvas and more which they can keep.

Each person will have:
● A variety of paintbrushes
● Acrylic paint (primary colors, white and black)
● Paint palette or paper plate
● Canvases
● Aprons
● Tablecloths
● Easel

All you need to supply is paper towels, water cups and a space to paint in.
A sip and paint with Yaymaker Paint Nite is roughly 60–90 minutes. But if you and your friends/colleagues want to stay longer for another drink or two, go for it! Connecting is what it's all about—just make sure it's okay with the venue.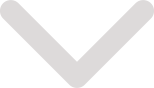 If you'd like to put your own spin on a design, one of our artists will be happy to assist. Just speak with your event coordinator about your theme and what you're envisioning.

Most people will take our art and add a unique element, such as their brand logo. It's a great memento for your participants!
Wherever or however we're hosting your night, you can always expect the same level of fun, energy and support from your host. They really know how to get your creative juices flowing!

You can also expect the exact step-by-step process whether we meet online, at your office or at an alternative space. Go ahead and ask questions and speak with other guests at virtual gatherings too!

One main difference is that we can offer you a selection of paints to share at an in-person event. In contrast, online meet-ups require premium kits, which we'll ship to each individual.
One thing to note is that you don't have to stick to wine! You can have any beverages you like—soft or alcoholic. We also love having nibbles that are easy to grab with just your hands—like chips and dip or popcorn.

You can even order food and drink packages with us! We have a great selection of goodies, which we can send to your office, a single address or individually to each of your participants.