top tips
Everything You Need to Plan the Perfect Fall Corporate Event
Discover fun-filled fall office activities and top tips to create a closer team.
There's no better time to organize a corporate event than the fall season! There are so many fantastic team-building options to explore, from costume contests to festive Paint Nites®.
Team-building events are vital regardless of company size or the time of the year. Keeping the team not just engaged but on the same team is infinitely easier if they have opportunities to relax and have fun together.
And with the impending colder weather, it's the perfect time to get ahead and boost morale.
Why Host a Fall Corporate Event?
Autumn events allow your team to create more tight-knit bonds and better understand each other, which is so beneficial in day-to-day operations. For employers and management, it's a chance to connect with your teams and understand how you can create a happier work environment.
A good fall event—e.g., a Halloween party, pumpkin decorating contest or virtual hangout—builds community as much as it does an efficient team. Plus, it's the perfect time to prepare and get excited for the upcoming holidays!
Why Plan Regular Team-Building Events?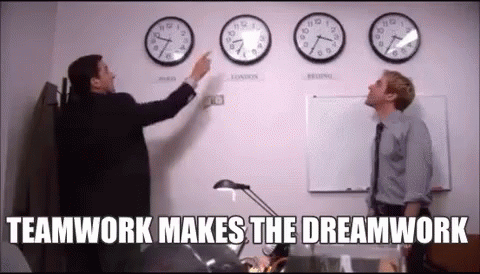 Scheduling activities for your team at least once a month provides the perfect little break. Even if it's "Drinks with the Boss" or a virtual catch-up, these are reminders that everyone is seen and deserves a break.
Remote teams are no exception and should also enjoy team-building events. You can arrange virtual games, classes, and all kinds of fun that allow for cooperation and enjoyment.
A few facts about team-building and productivity according to Forbes:
Teams that are highly engaged are 21% more profitable to the company
Employees are 4.6 times more likely to perform their strongest work if they feel their voice is heard at the company
96% of employees see empathy as a reason to stick around
$550 billion a year is lost due to employees being disengaged
Fall Holidays (AKA Great Excuses for a Corporate Event)
Not that you need an excuse!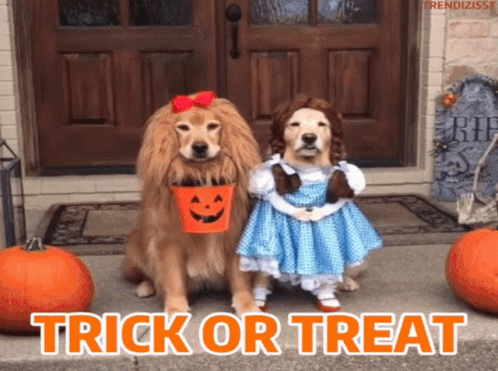 With so many holidays at the tail end of the year—from Halloween and Thanksgiving to Diwali and Christmas—fall and winter are great for learning more about your workplace's diversity.
If you're concerned about inclusivity, encourage as many employees as possible to get involved with decorating, food and drink ideas and party planning. One of the best things about fall is it's inclusive and is a theme within itself! You don't necessarily have to focus on specific holidays.
However, here are some of our favorite event categories for autumn if you do.
Halloween
Halloween is the time for a costume contest and to recognize everyone's fun side. Throughout October, you could prepare casual craft tables, bring warm cider (which also makes your workplace smell amazing), create a spooky playlist, play games and go wherever your imagination takes you!
Thanksgiving
A Thanksgiving party or Autumn Feast lets everyone break bread together and show off their cooking and baking skills (bring on the pumpkin pie!). This more relaxed scene is perfect for chatting and learning about each other's family traditions.
Holiday Party
An inclusive holiday gift-giving party celebrates everyone's contributions and is a chance to blow off steam safely.
Scheduling your party in the fall or the new year is great for keeping your celebrations neutral. Everybody wants to be recognized and enjoy that warm holiday feeling without being excluded.
Fall Office Activities
Offices easily get stuffy, depending on their size, available daylight, and other factors. Therefore, getting away for your fall corporate events can be huge for morale and add to the excitement.
For in-person and hybrid companies, fall presents all sorts of opportunities for mini-field trips, and it's your last chance before the colder season (depending on the weather in your area).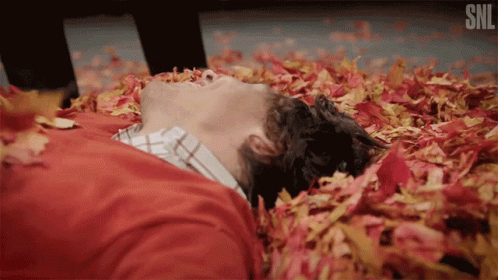 Visit a pumpkin patch
Venture out and select your own pumpkins. It's a seasonal classic for a reason and really gets you in the fall spirit. You can also transform them into jack-o-lanterns and decorate the office with your final creations.
Pick-your-own-apples
Apple picking is always a great time. It provides entertainment, healthy snacks and the ingredients for a delicious apple pie! Plus, it's something the whole family can enjoy should your employees bring them along.
Go on a fall colors tour
'Tis the season for becoming one with nature! It does wonders for the soul, and the colors at this time of year are second to none.
Perhaps you could challenge yourselves to an autumn hike or collect natural materials for crafts later on. Alternatively, you could plan a campfire under the stars with food, a game or two and any other creative ideas your team can think up.
Bonus: Most outdoor options are on the more affordable side.
Visit a cider mill
Checking out a cider mill is one of those fun field trips with a treat at the end! Throughout your visit, you'll see where the apples come from and all the delicious things they become (including cider!). In terms of fall themes, this has to top the list!
Create fall wreaths
Hosting a seasonal wreath-making event at a local restaurant, brewery, or venue gives you a chance to create something unique to you and get your hands on some pumpkin beer!
Virtual Fall Office Activities
When your whole company can't gather in person, it's important to find team-building activities that ensure everyone feels connected.
There are many fall virtual event ideas to keep everyone tight-knit while keeping it loose as you move into winter. Some of these are great for in-person parties, too!
Costumes
Host a virtual costume contest for the holidays! A Halloween party is, of course, traditional in the fall, but Halloween costumes don't have to be the be-all and end-all. You could go with any holiday or innovative theme (any excuse to dress up, right?)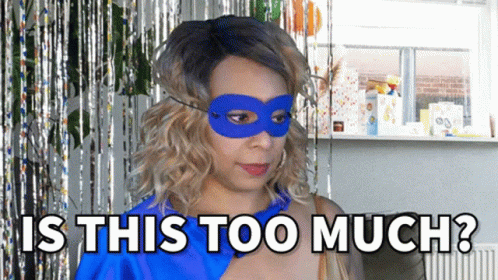 Decorate Pumpkins
Whether you go with pumpkin decorating contests or pumpkin carving contests, both are a ton of fun and encourage people to exercise the creative part of their brains.
The best part about virtual corporate events: you don't have to worry about the mess!
Fall Backgrounds
Set a challenge to see whose home office has the most holiday spirit with a decorating contest. You could even plan a follow-up contest for the winter season.
Fun & Games
Games and competitions are great for bringing people in, and you'll find no shortage of virtual game ideas at Yaymaker. We've got everything from classic game nights to Murder Mysteries.
Fall Morale Boosters
Corporate events are vital for team building, workplace morale and keeping everyone engaged. And seeing as the run-up to the holiday season can be stressful—albeit fun—fall and winter are ideal for corporate events and treating your staff in general. The holidays are about giving, after all!
Everyone likes being noticed, recognized and seen (all different experiences). But remember, not everything has to be a big event—the"moments" also make a huge impact.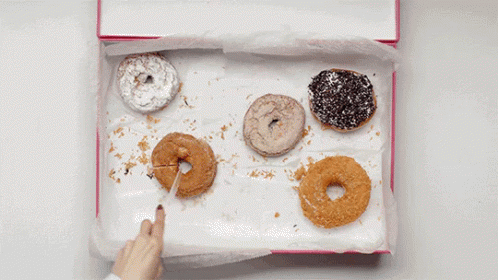 Our favorite ideas for autumn treats include:
Buying the office apple cider donuts.
Ordering coffees for your team. You could also add a gift card for a second later in the week.
Encouraging management to send handwritten notes of appreciation to everyone on their team.
Feeling physically satisfied can go a long way to feeling motivated and relaxed in the office.
You can also engage the office in smaller team-building events built around rewards, focusing on getting eyeballs on your coworkers rather than hitting specific targets or fixating on overall group goals.
Enhance Your Fall Corporate Event
All corporate events need a little extra pizzazz to make them stick in peoples' minds, and that's where our add-ons come in. Also perfect for corporate gift-giving—with or without an event coordinated!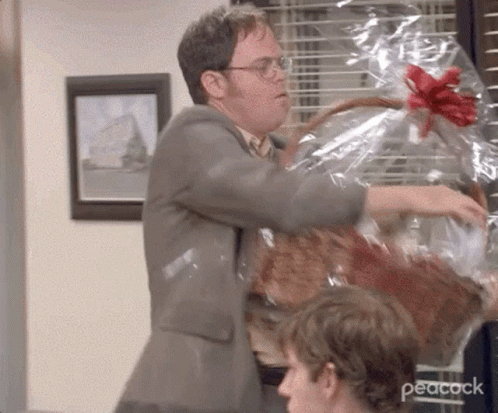 Yaymaker's options include
Customized SWAG.
Snack Boxes (because every celebration/get-together requires snacks).
Drink packages, including beer, wine and soft drink packages.
Custom paintings for one-of-a-kind mementos.
Celebrity engagement for that added wow factor.
Customized puzzles.
And more!
Yaymaker can individually deliver packages (e.g., Snack Boxes) to your guests.
How to Ensure a Good Event Turn-Out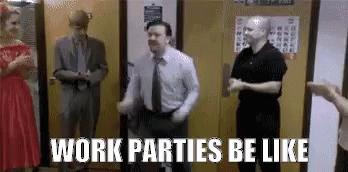 First, you want to take the time to listen to your employees and ensure you're preparing an activity or treat they're actually interested in. The idea should also be accessible to the whole group, so be careful when selecting your venue or streaming platform.
Second, complete your fall corporate event preparations with some of the add-ons above to make it even more enticing.
Why Pick Yaymaker for Your Fall Corporate Events?
Yaymaker is your one-stop shop for corporate event planning. We're aware of how the workforce and office operations are changing, so we can organize in-person, virtual and hybrid events so everyone on your team is integrated into the fun.
We provide a full service, taking care of the minutiae. We liaise with vendors, hosts and anyone else needed to get you up and running. We also have event planners you can speak with directly by phone or email. Plus, we're PII compliant, so you can rest assured knowing confidentiality is paramount.
We offer close to 100 customizable experiences for our clients, allowing you to give your team the fall corporate events they deserve regularly.
Our fall corporate event options include:
Some of these are creative, all are fun, and each can be customized to fit your team's needs.
Ready to book your fall corporate event? If you want to take advantage of everything we've discovered about fall team-building,  learn about our full-service corporate events here. You can also reach us through our inquiry form or at groups@yaymaker.com.